4 BEST Cannabis Peanut Butter Recipes
If you're anything like me, you absolutely LOVE anything that includes peanut butter! So today, I'm highlighting the 4 BEST Cannabis peanut butter recipes.
Do you ever wonder how peanut butter came to be in existence?
Peanut butter actually dates back to the Aztecs.
They would mash roasted peanuts into a paste and enjoy it – not like the way we do today, but to them, I'm guessing? It was a nice little treat.
So let's take this ancient method and create some peanut butter masterpieces today.
You can pick and choose your favorite treats from our top 4 BEST Cannabis peanut butter recipes, or make them all.
#1. Cannabis Peanut Butter & Butterscotch Confetti
A sweet, edible indulgence is more than neccesary today, right?!
Here are the ingredients you'll need below. It's super simple!
Butterscotch Chocolate Chips
Peanut Butter ( nothing natural – loads of sugar)
Mini Marshmallows
Cannabutter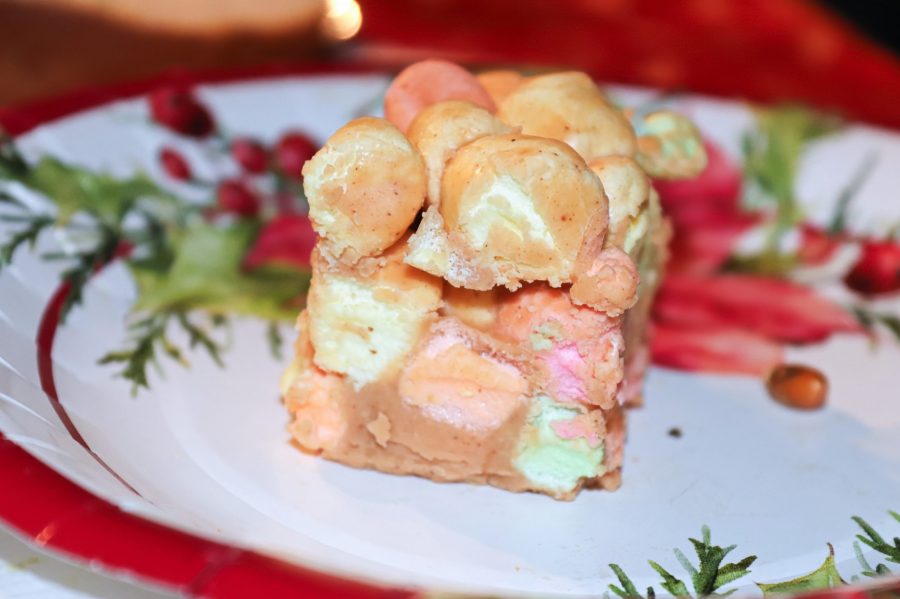 Cost: 20+
Saucepan

Mixing Bowl

Cake Pan

Parchment Paper

Spatula
1

cup

Butterscotch Chips

1/2

cup

Peanut Butter

1/4

cup

Cannabutter

8

ounces

Colourful mini marshmallows
In a saucepan ho medium heat, melt the butterscotch chups, peanut butter and cannabutter

Stir continuously until smooth and be careful, peanut butter burns quickly

Cool the batch for a few minutes, after you've removed it from the stove

Stir in your marshmallows

Pour into a parchment-paper-lined cake pan ( 8×8 inch) and pat down so it's smooth and even.

Chill in the fridge for an hour

Cut into little squares and enjoy!
---
#2. Cannabis Peanut Butter Chocolate Bites
These easy, yummy and can't-eat-just-one snacks are the best!
I normally make a batch with weed, and then a batch without for the kids.
Just be sure to label them accordingly please.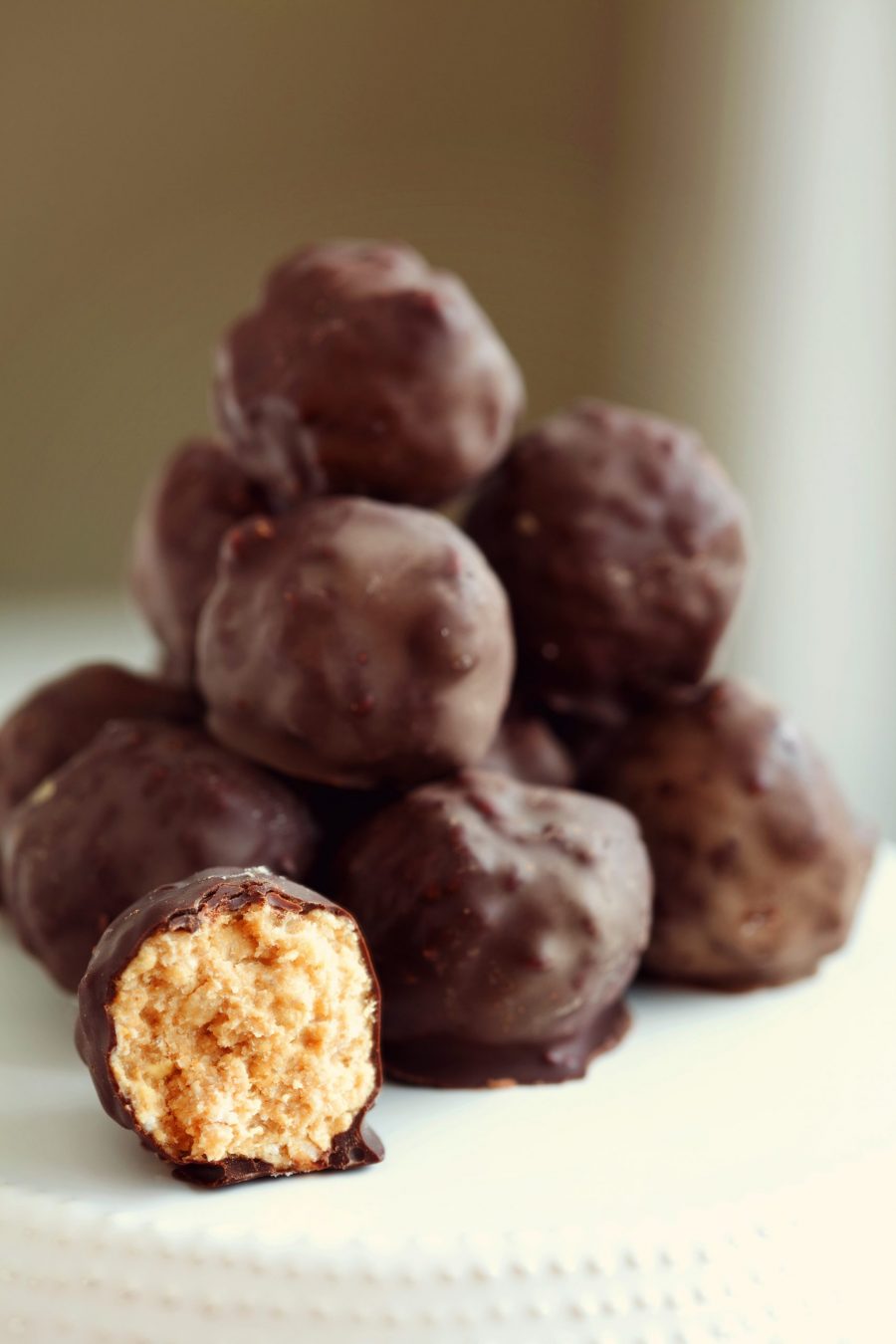 Author: Steph Van De Ven
Cost: 10+
1 1/2

cup

Peanut butter

1

cup

Cannabutter

2

cups

Powdered sugar

1

tsp

Vannila extract

get the real good stuff

12

oz

Chocolate chips

milk chocolate, dark chocolate -you choose!
Mix all of your ingredients together EXCEPT chocolate chips.

Blend everything together with your spatula/spoon until nice and smooth. Don't over mix.

Roll into little balls, place on parchment paper, on the cookie sheet and pop into the freezer for 2-3 hours to harden.

While your bites are chilling, go do something fun!

When it's close to the 2-3 hour mark, you can start to melt your chocolate in your double boiler. Stir and make sure it's nice and melted – add a little regular butter if needed to get it super smooth.

Take your peanut butter balls out of the freezer, remove chocolate from heat, turn off stove, and dip each ball in chocolate and place back on parchment paper.

Leave to set for 15 minutes or so, and voila! Time to nibble!
---
#3. Peanut Butter Cups With Weed
I would never pass up the opportunity to chow down on a Reece's Pieces Peanut Butter Cup. Ever!
Having them at home, to nibble on anytime I please? Even better!!
Check out this easy, tasty weed edible recipe:
---
#4. Weed Infused Peanut Butter
Great on toast, crackers, or used as a tasty warmed-up dip for pretzels, or veggies – give this peanut butter recipe a try!
Always make sure you label your weed edibles at home to keep kids safe.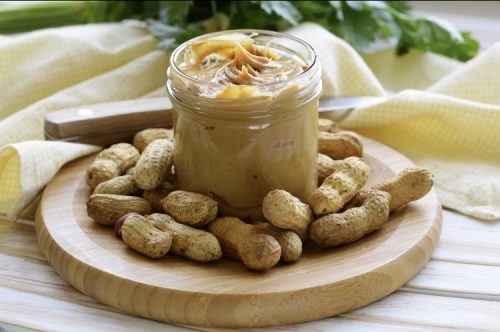 THC: 175-350mg
Author: Steph Van De Ven
Roast the peanuts in the oven for 10 minutes at 350F

In a blender, blend the peanuts 2 minutes for chunky and 3/4 minutes for a smooth peanut butter.

Add honey and cannabis oil and blend for another 20 seconds.

Done
If you're looking to up-level your canna-cooking game, you may want to start here.
For more recipes like this one, check out our recipe index here.
Share our post and comment below! We'd love to hear from you.
As always, happy canna-cooking!